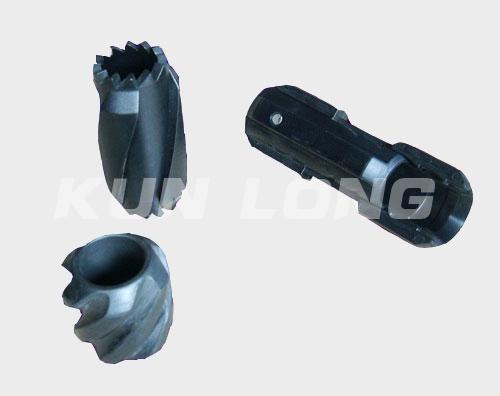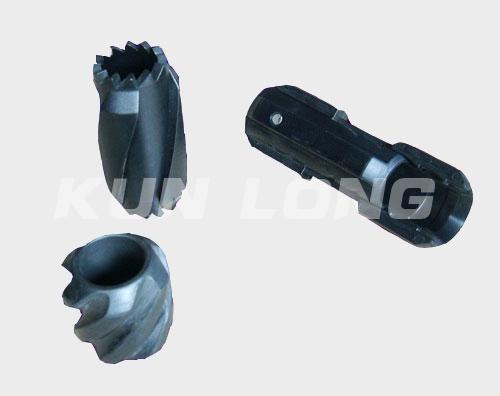 ---
Introduction of Nylon Centralizer:
The device is a new product especially developed for deviated wells and eccentric wells. The special design can effectively resolve the break-off and tubing damage problems caused by eccentric wear of sucker rod.
Structure Features:
1. Comprised of three parts : rod body, centralizer and connecting coupling. Rod body is same as sucker rod. The surface is Nickel-Phosphorous coating treatment and fine grinding so it can resist corrosion and wear.
2. The centralizer adopts special elastic materials and physical design. It not only guarantees the maximum oil flow channel, but also provides a stable and reliable support for the easy wearing point of tubing.
3. The device adopts external centralizer fixing and relative motion internal structure. The external automatic fixed elastic centralizing device avoids the direct contact between sucker rod and tubing. Meanwhile, the inside of centralizer has inserted wear-resistance ceramic material, cooperated with high precision rod body, reduce the friction. Thus, it can centralize the sucker rod and not wear the tubing.