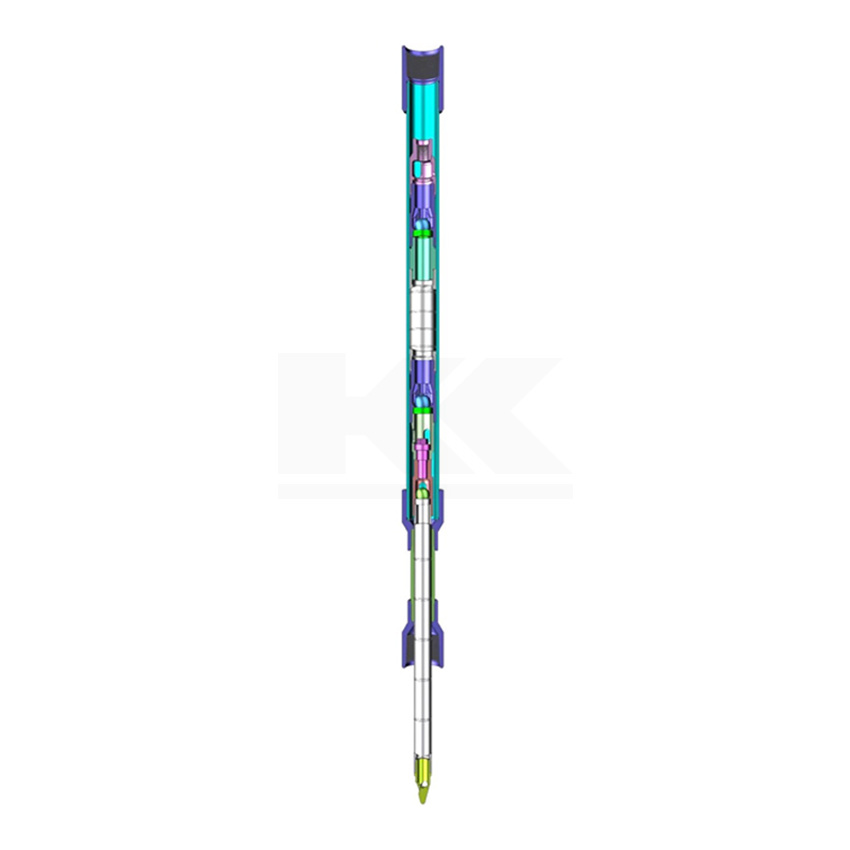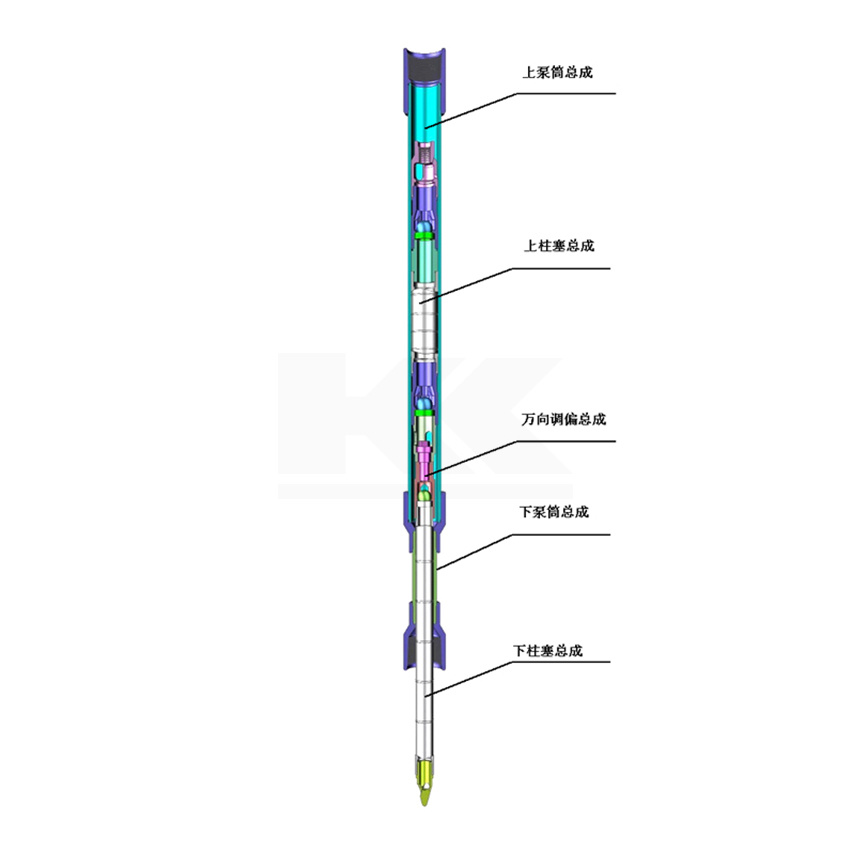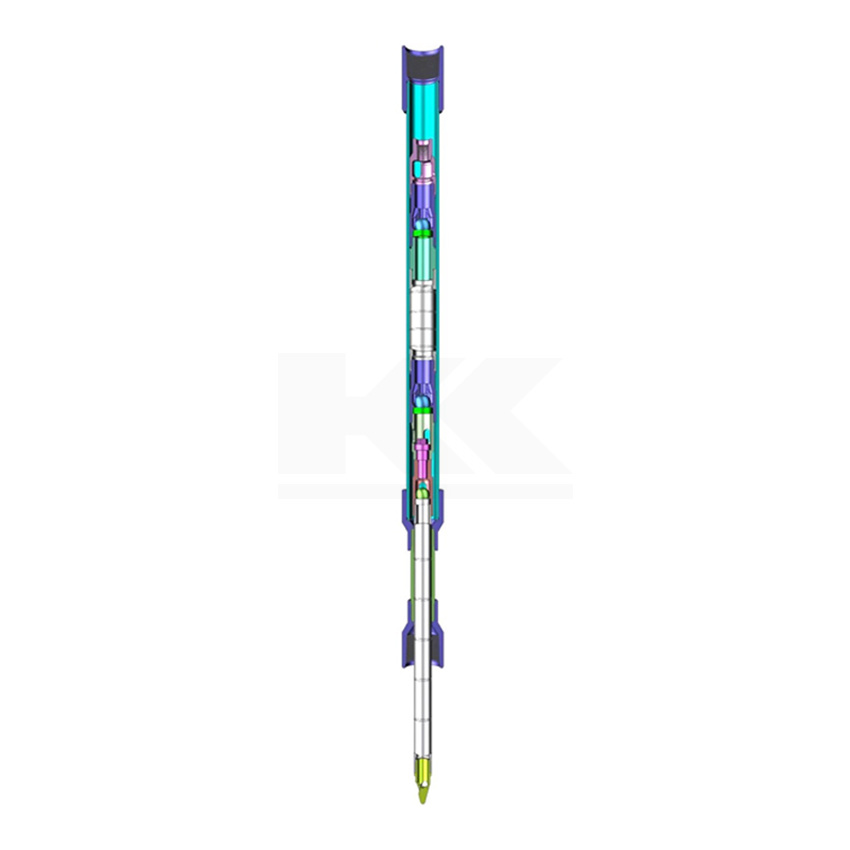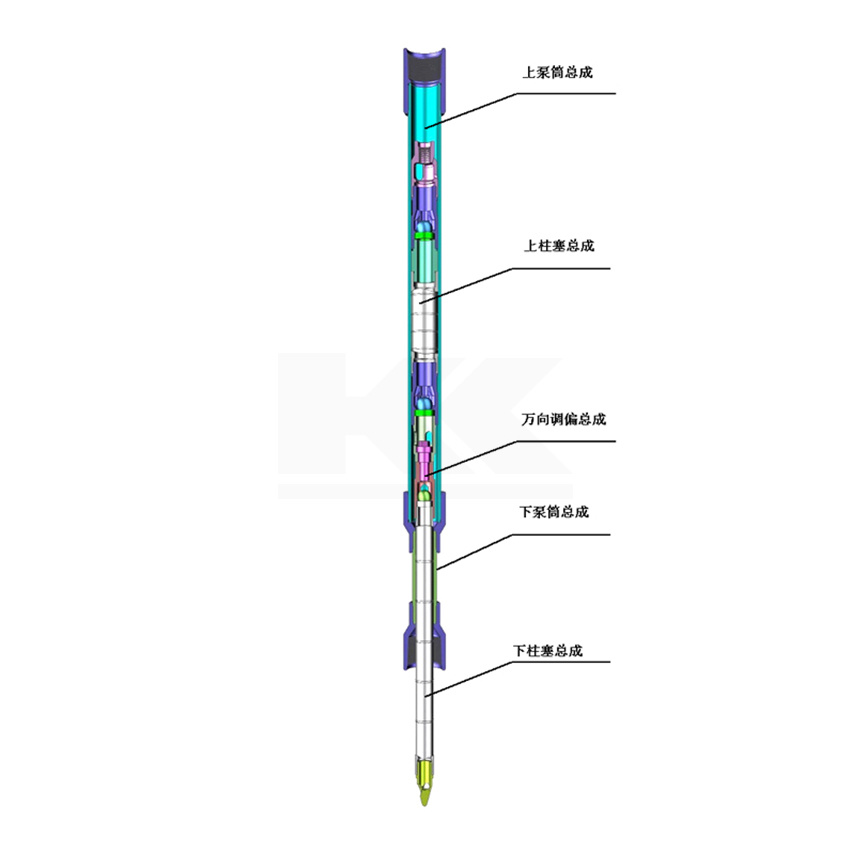 ---
Introduction
The oil, with relative density above 0.90g/cm3 and oil viscosity above 100mPa•s at 50℃,is called heavy oil. It is very difficult for extraction because of heavy resistance caused by its poor flow ability. There are following problems during exploring.
(1) The hanging load of sucker rod changes greatly, that is, during up-stroking, the maximum load is increased, while during down-stroking, the minimum load is decreased.
(2) The engine power is increased as the pump unit torque is increased.
(3) While working in severe condition, it will cause sucker rod failure in fatigue fracture.
(4) As the heavy oil has high resistance, the valve ball is closed slowly by gravity, meanwhile valve flow will have high resistance and ball valve is hardly open, it will delay on-off inlet and outlet valve, which will decrease the pumping efficiency.
We have developed KL series hydraulic feedback pump to solve above problems. For well with heavy oil viscosity below 4000mPa.s(50℃),it can achieve oil production.
Structure Features and Working Principle
1) The feedback pump consists of upper barrel(the upper barrel is for big pump and lower barrel is for small pump),upper plunger and lower plunger, universal adjusting connector, and travelling valve cage etc.
2) The barrel assembly consists of upper and lower barrels, connected by coupling. The coupling is designed reasonably with high alignment on both threads, ensuring that the plunger can move smoothly.
3) As the pump has no standing valve, just lifting the plunger out of the barrel, the tubing bore will contact with the well. It can achieve oil pumping with lifting the pump, and meanwhile, it can also realize downhole inspection and steam injection without moving tubing string.
4) The top of upper plunger adopts the structure of the split closed valve cage with big flow channel, reducing the broken-off problems.
5) The plunger assembly is connected by two different specifications of plungers. Two plungers are connected by adjustable universal shaft, which can ensure the plunger moves freely in the barrel, and it will effectively avoid pump stuck and thread-off problems caused by the misalignment between the two plungers.
Working Principle:
(1) The KL pump is composed by two different barrels and plungers. According to the hydraulic feedback principle, when down-stroking, it generates downward thrust to overcome the friction of heavy oil against sucker rod, which reduces load of sucker rod and avoids rod break.
(2) When up-stroking, the raw oil is pumped by the ring cavity formed by the upper and lower pump. When down-stroking, the raw oil in the ring cavity is discharged out to the tubing string through the inner bore of the plunger, meanwhile, the pressure difference on the top and bottom of lower plunger will form downwards hydraulic feedback force, pulling the sucker rod string downwards, which can effectively avoid the viscous resistance from the heavy oil, ensuring sucker rod and pumping unit synchronized operation.
Technical Parameters
Type

25-175/125THFK

25-225/150THFK

30-275/150THFK

30-275/175THFK

30-325/150THFK

Nominal Diameter

Ф44.45/Ф31.75

Ф57.15/Ф38.1

Ф69.85/Ф38.1

Ф69.85/Ф44.45

Ф82.55/Ф38.1

Upper Barrel Length

2.1-12

Upper Plunger Length

0.9

Lower Barrel Length

0.9-12

Lower Plunger Length

0.9-10

Upper Tubing THD

2 7/8"NU

2 7/8"NU

3 1/2"NU

Lower Tubing THD

2 7/8"NU

2 7/8"NU

3 1/2"NU

Sucker Rod THD

3/4in

3/4in

7/8in

7/8in

1in

Max O.D.

Ф88.9

Ф88.9

Ф108

Ф108

Ф114

Pump Constant

1.09

2.05

3.88

3.28

6.06

Note: According to the actual situation, the pump can be divided into two structures:1) Upper short barrel and long plunger, lower long barrel and short plunger.2) Upper long barrel and short plunger, lower short barrel and long plunger.The specific specifications and types ate as per customers' requirement.