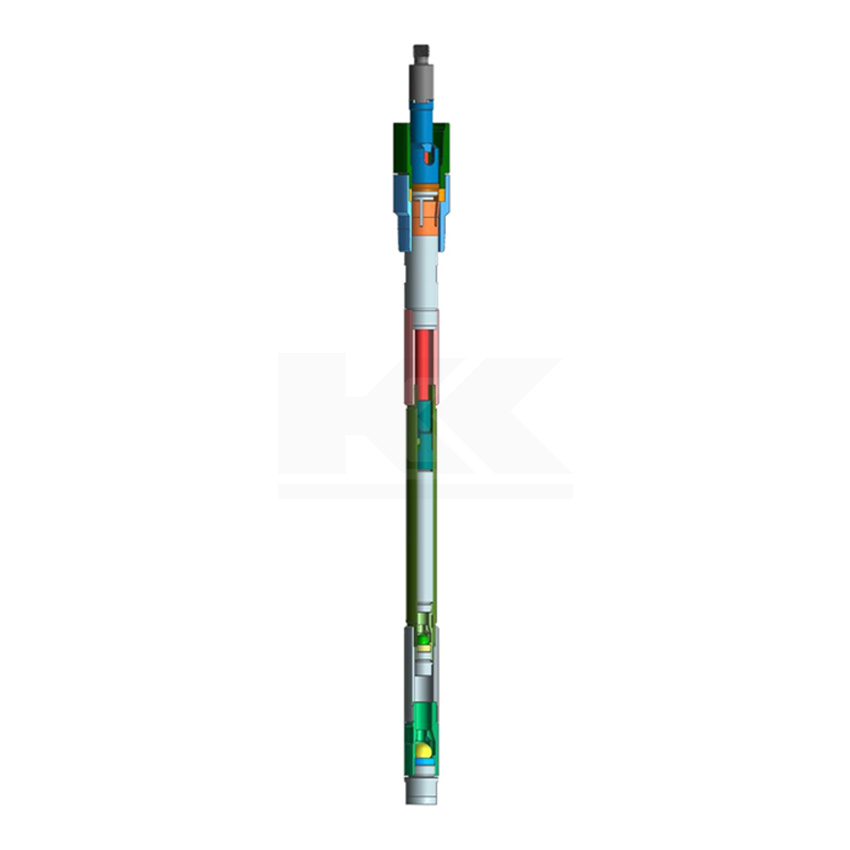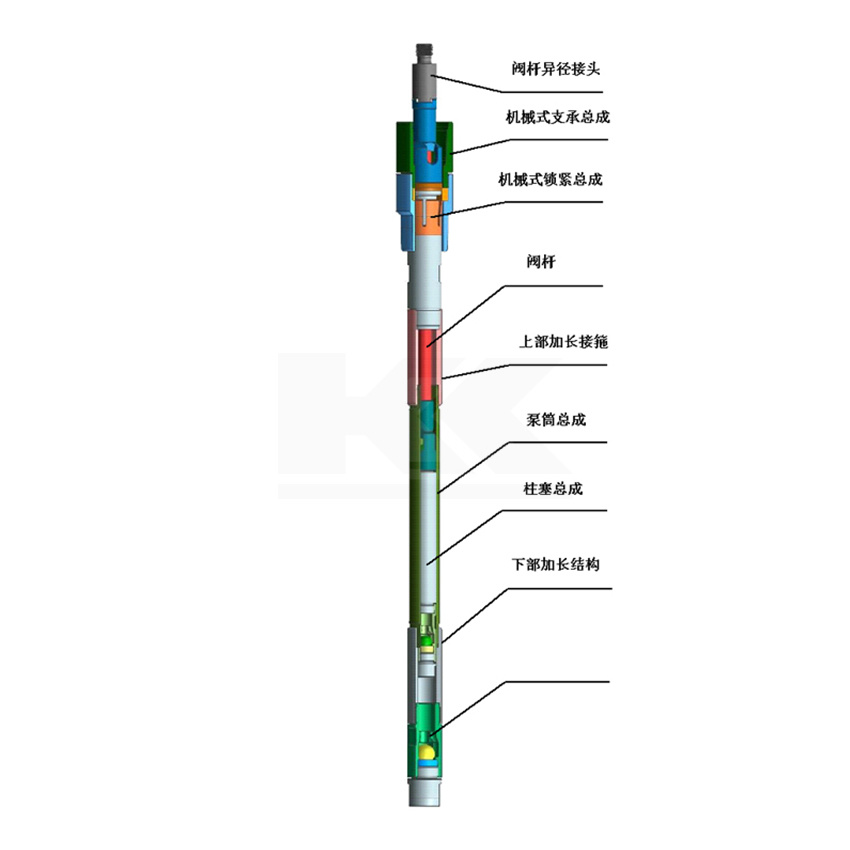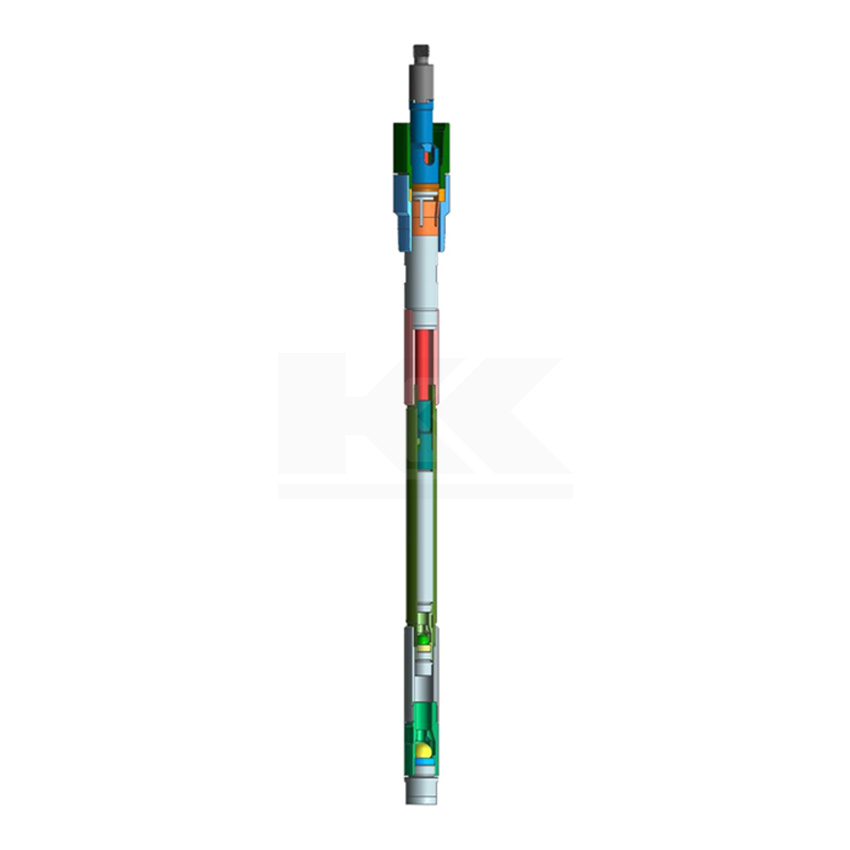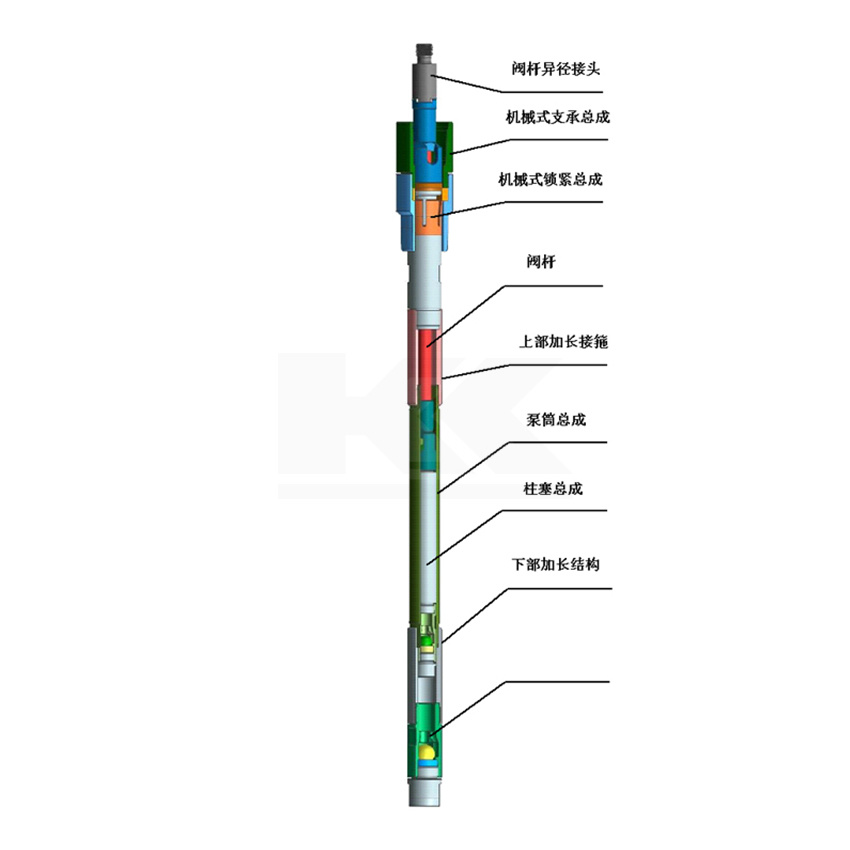 ---
Introduction
Rod pump is applicable to deep well and inclined well, with low liquid level and low oil output. Meanwhile, the wells should have sufficient liquid supply and the sand and wax is not serious. The pumping depth should not be above 3100 meters.
During working, the maintenance can be done by lifting sucker rod, instead of tubing. This method can reduce labor and improve efficiency.
Stationary anchor rod pump is divided into two types, top anchor rod pump (RHAMAC/RHAM/RHAC) and bottom anchor pump (RHBM/RHBC).
Structure and Working Principle
1) Structure: Rod pump mainly consists of internal and external barrel and plunger assembly. And rod pump will go down with sucker rod and fix at the pre-set position, then it will start pumping. It is also called insert pump with the same working principle as tubing pump.
2) Working Principle:
When down-stroking, the seating nipple will go down to the pre-set position along with tubing string, then rod pump will be put into well along with sucker rod string, and finally the pump seals itself by seating nipple.
Meanwhile, as valve rod is connected with sucker rod, the oil is pumped out by reciprocating of plunger from well. When up-stroking, rod pump will be lifted with sucker rod without moving tubing string.
Technical Parameters
Nominal Diameter

Ф28

Ф31.75

Ф38.1

Ф44.45

Ф57.15

Stroke Length

1.8-10.0

Working Temperature

<100

Clearance

I、Ⅱ、Ⅲ

Plunger Length

1200

Barrel Length

3000-12000

Pump Constant

0.89

1.14

1.64

2.24

3.69

Upper、Lower Tubing THD

2 3/8"

2 7/8"

2 7/8"

2 7/8"

3 1/2"

EU(NU)

EU(NU)

EU(NU)

EU(NU)

EU(NU)

Sucker Rod THD

5/8"

3/4"

3/4"

3/4"

3/4"

Note

Upper and lower tubing thread 2 3/8"、2 7/8"、3 1/2"NU or EU can be as per customers' requirement.