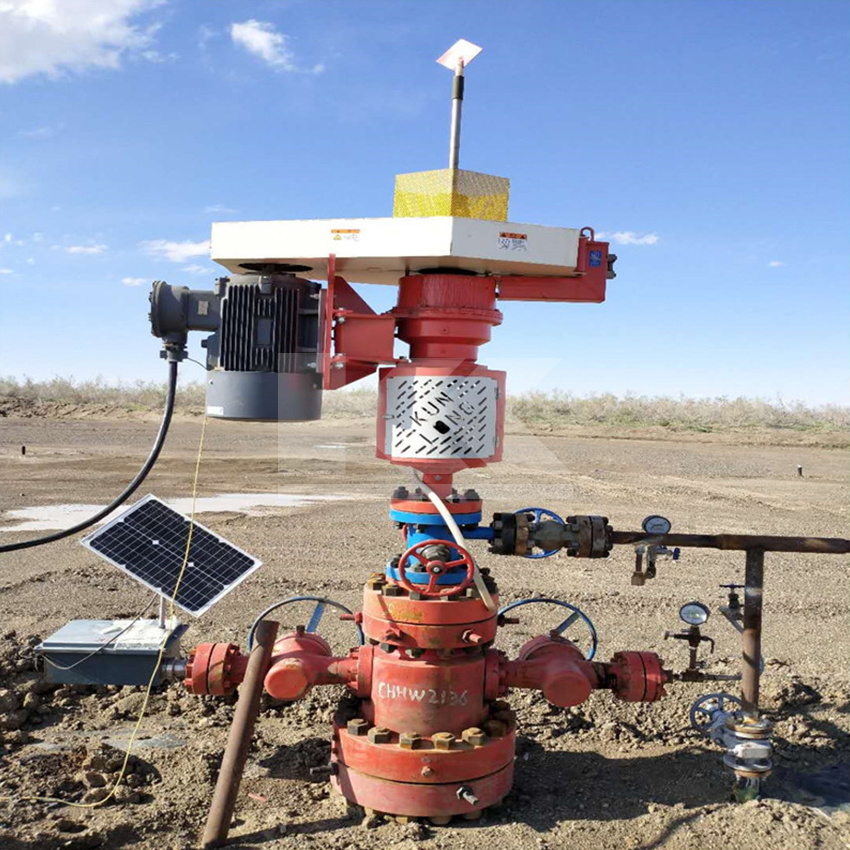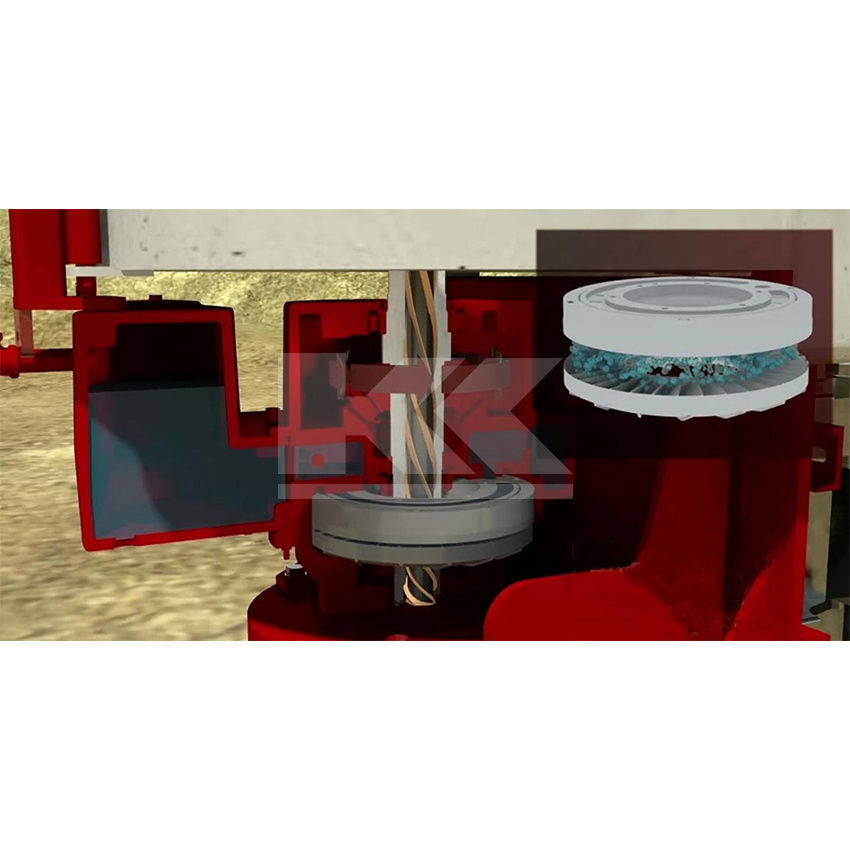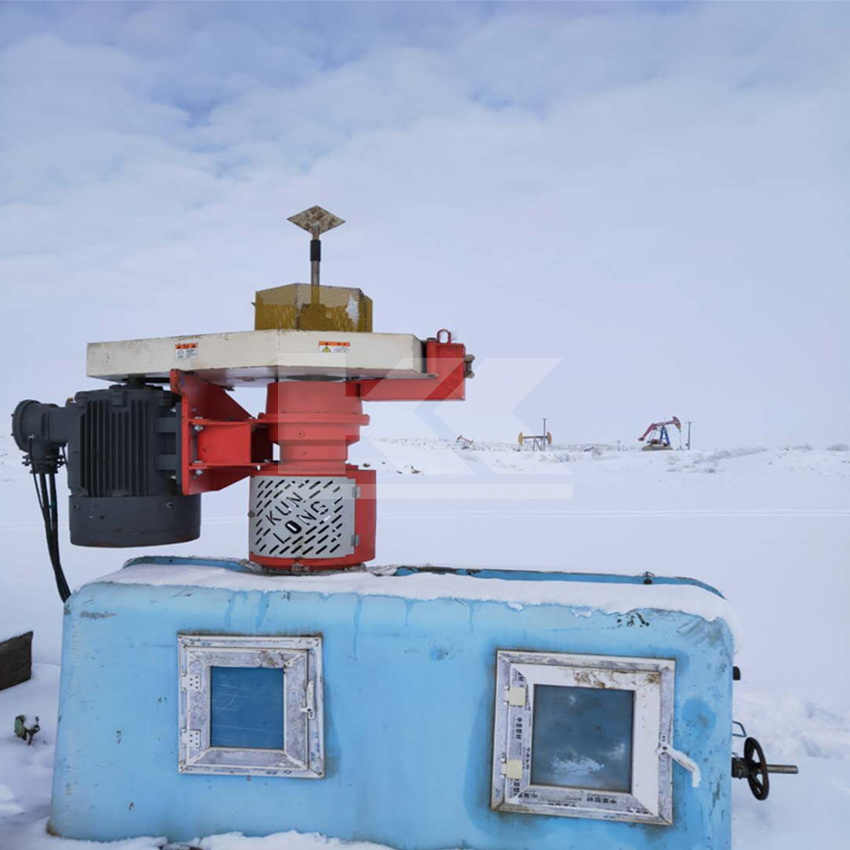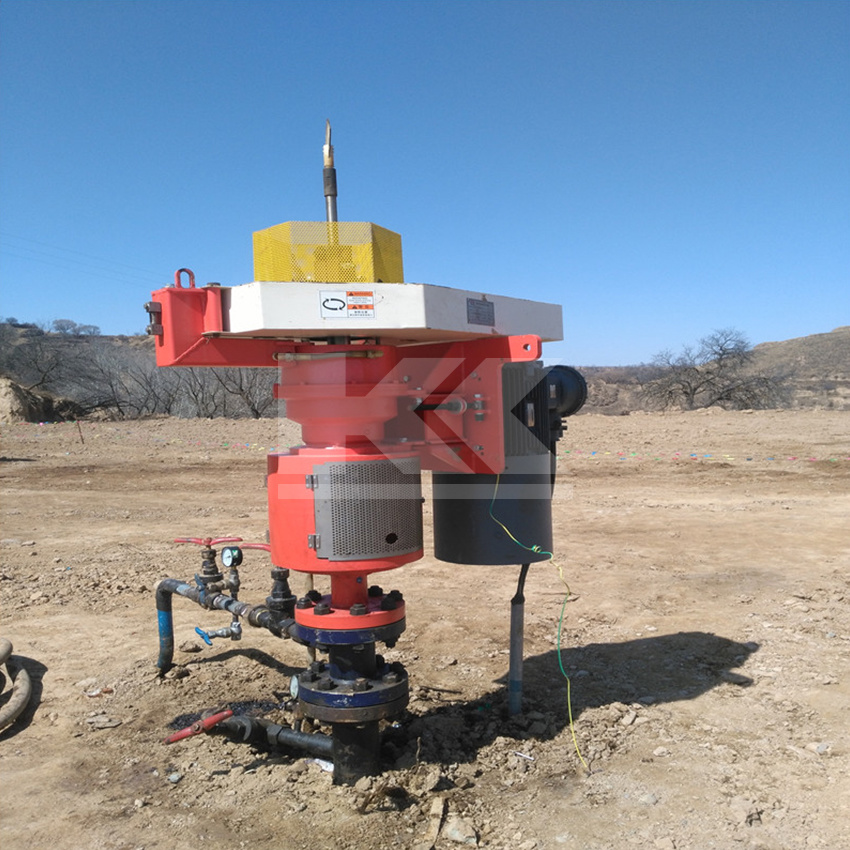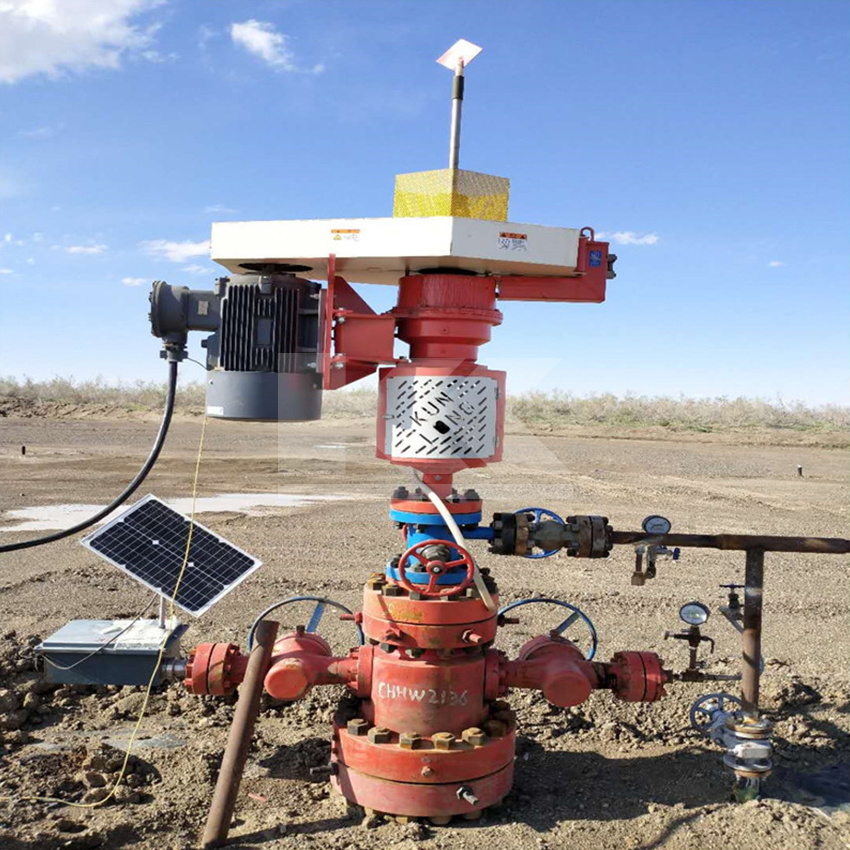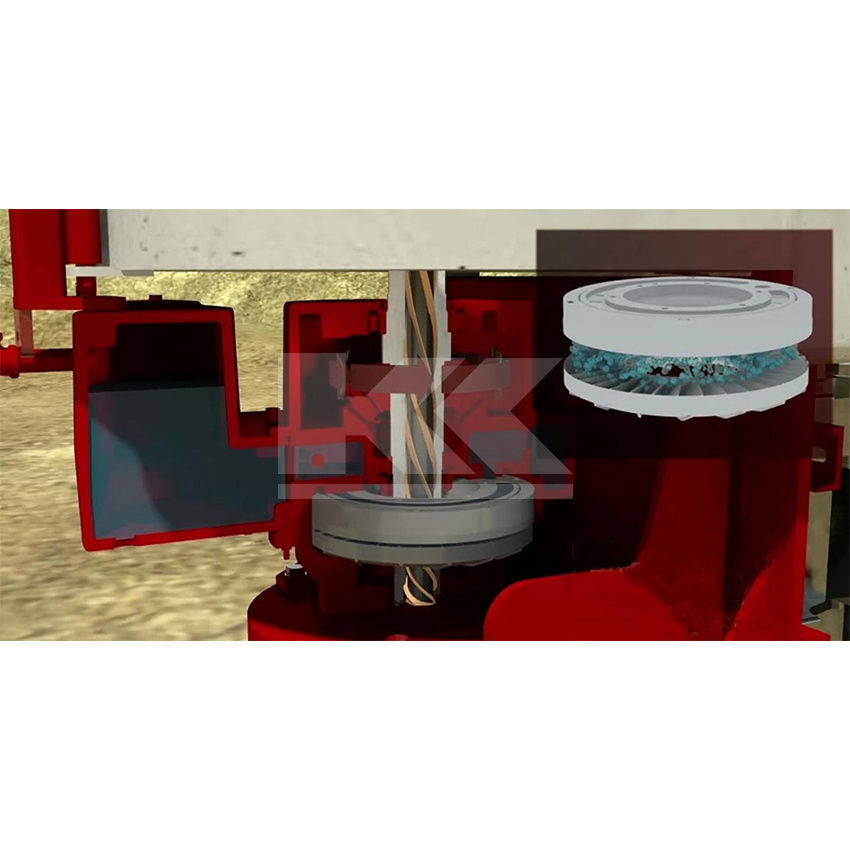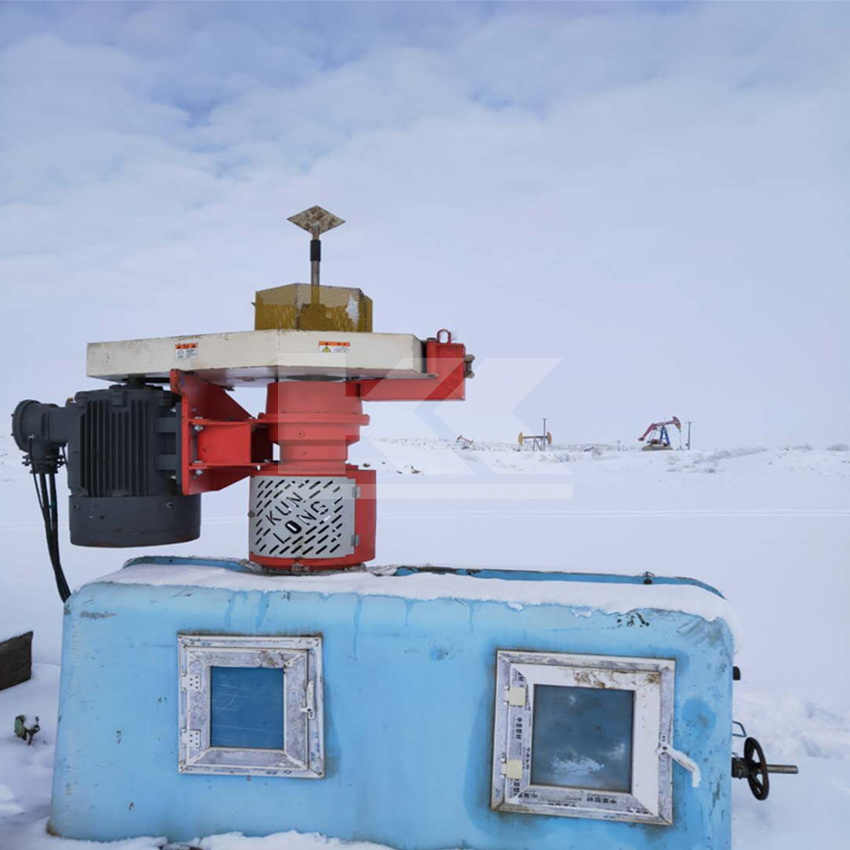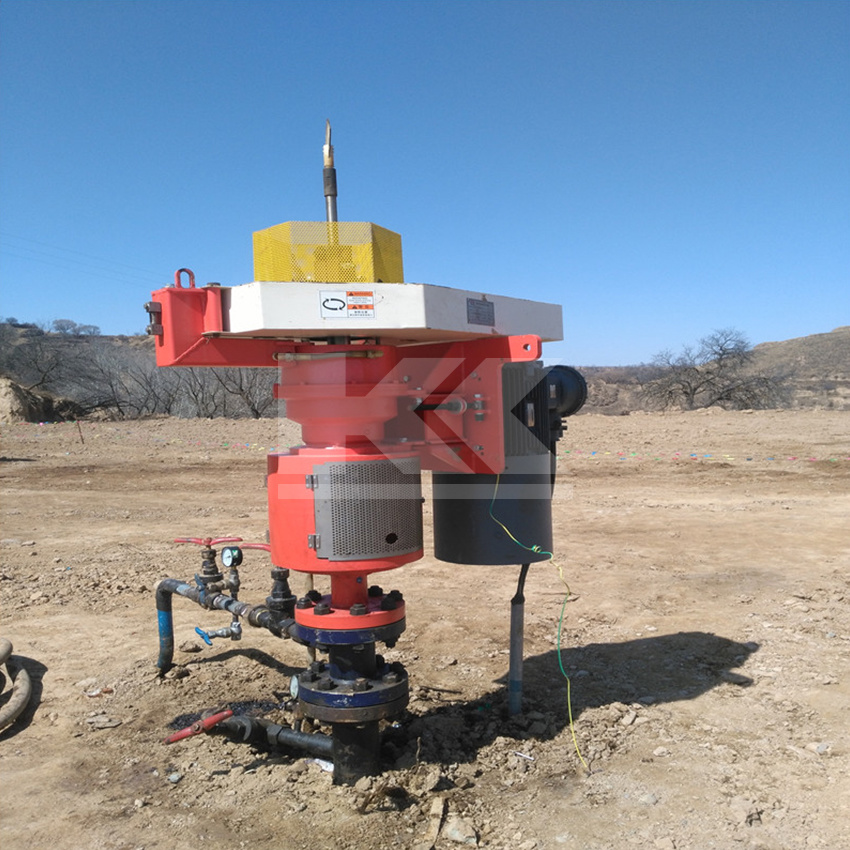 Surface Drive Device with Offset Vertical Explosion-proof Motor
---
Surface Drive Device with Offset Vertical Explosion-proof Motor
---
Introduction
The drive device adopts the offset vertical explosion-proof motor. The torque, transmitted from hollow spindle to drive clamp, will from on polished rod to drive the PCP into well. It is characterized by high efficiency, stability, safety and long service life.
Advantage of Product
It adopts hydraulic break system. The system is installed in the cavity below the bearing box. When the unit stops, the stator will form the acting force to the breaking liquid, the oil flowing back to the rotor from the stator, which forms the resistance torque of the rotor. By running of rotor, it will have the decelerating effect to the working fluid forms the pressure difference during running between the inlet and outlet, making the medium circulation, the working liquid contained in the cavity provides enough breaking liquid, finally the heat from the kinetic energy of the reaction torque dissipates by the breaking liquid via the drive device.
1) When the unit stops, the reaction torque is released without human intervention, safe and reliable, steady without impact.
2) Simple maintenance without friction break. The breaking parts will not be damaged, providing durable and reliable break torsion.
3) The energy of the back-spin is absorbed by the breaking liquid and dissipates. The break system has the same service life as the drive head.
4) Have no leakage and the hydraulic pipelines will not be blocked, more applicable to the alpine and windy and sandy regions.