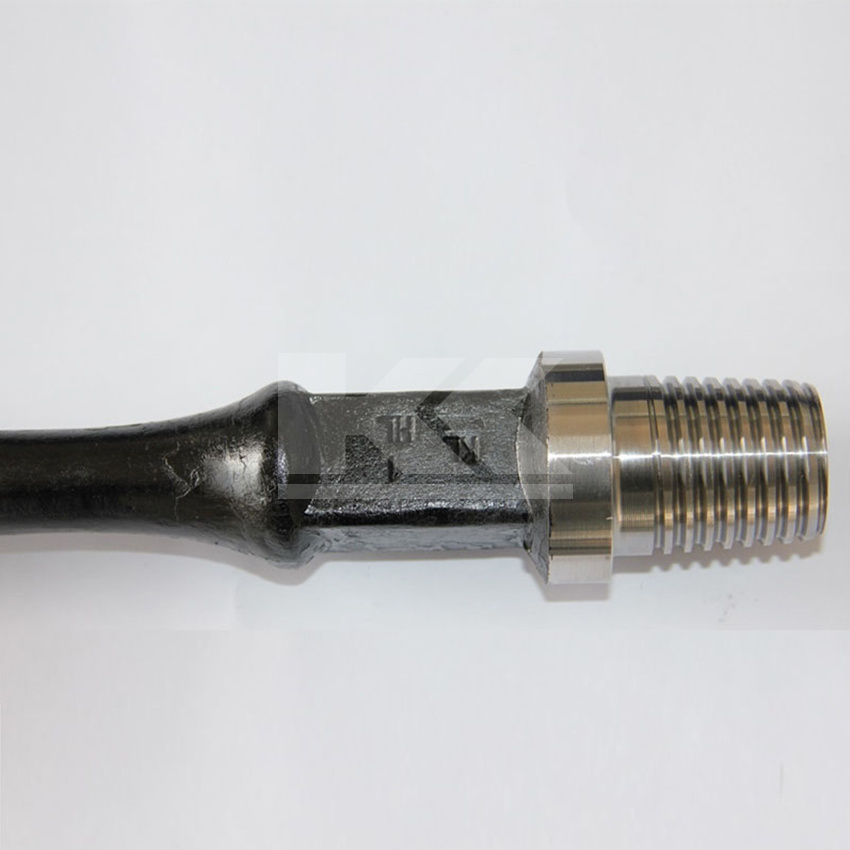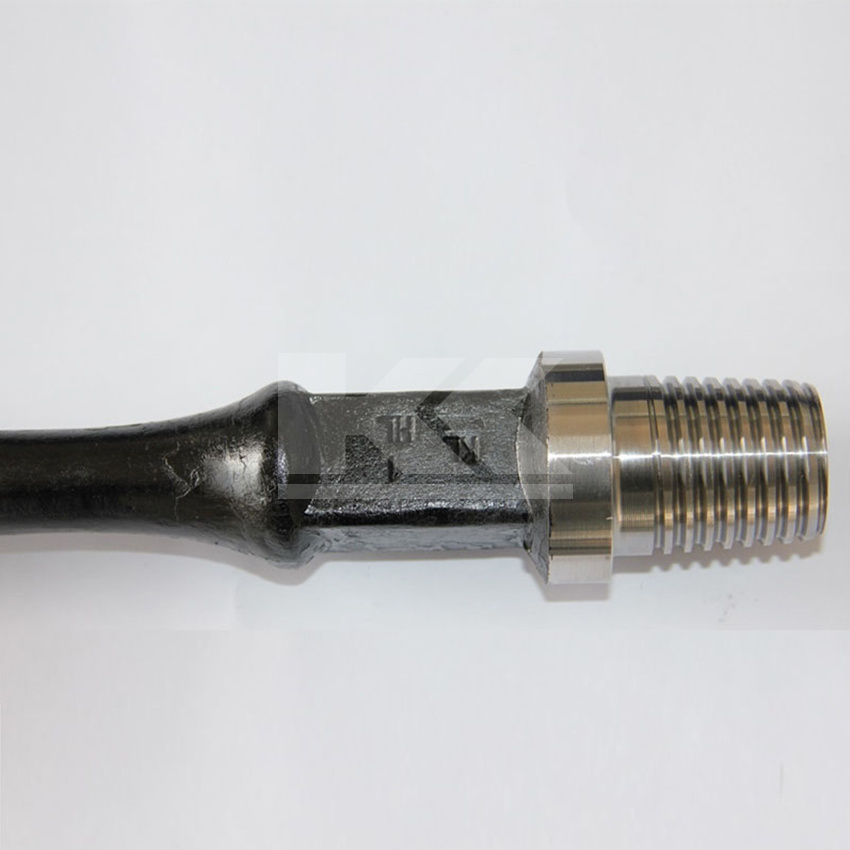 ---
Multiple types of drive rods for PCP. All the performance indicators meet the requirements of SY/ T7013-2014 standard.
1) Taper Thread Drive Rod
Taper thread drive rods adopt integral upsetting process. Both ends are machined drill pipe taper thread. There is no galling phenomenon under the condition of high torque. High strength coupling connection can avoid coupling buckle due to too much torque.
2) Plug-in Type Drive Rod
Both ends of rod are upsetting with structure of V-shaped plug, connected with rod body. After two ends plug up and down, which will be locked by coupling and add cap on the small end to avoid loosening. This type of rod has excellent anti-break performance, more suitable for deviated wells, deep wells, intermittent pumping wells and wells with frequent start and stop, can effectively deal with abnormal conditions and avoid rod and string thread off.